Guides

Angels

Key Features

Kingdoms

New Players

System
Hero Trial
2016-11-23 02:03:53
Hero Trial is a Dungeon that helps players to rank up rapidly and obtain required resources for training heros.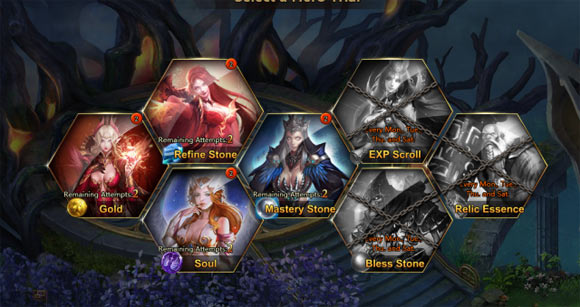 [Gameplay Access] Click on "Hero Trail" in Single-player to get in.
[Requirement] The character reaches lv. 18.
[Rules]
* Every Monday, Wednesday, Friday: Gold, Refine Stone, Soul, and Mastery Stones Dungeons are available
* Every Tuesday, Thursday, Saturday: EXP Scroll, Relic Essence, and Bless Stone Dungeons are available
* Every Sunday: All Dungeons are available.
* For all Dungeons, first attempt is free. You can buy extra attempts with diamonds.
* For each stage of dungeons, you will find 3 levels of difficulties. First failure consumes no attempt.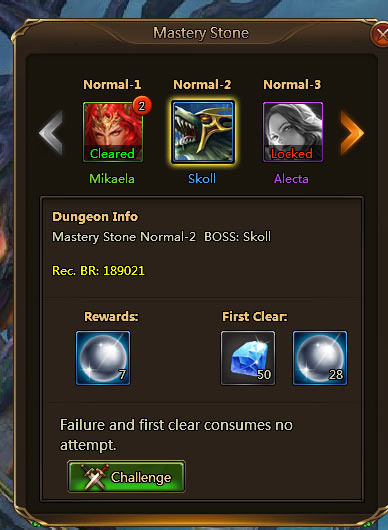 [Rewards]
First clear can get you a large number of diamonds. Check out these other necessary resources you may obtain from Hero Trials:
Refine Stone: refine equipments
Soul: redeem hero shards
Mastery Stone: upgrade the character's mount
EXP Scroll: enhance Relic
Bless Stone: augment heros