Guides

Angels

Key Features

Kingdoms

New Players

System
Aphrodite
2016-11-22 00:37:21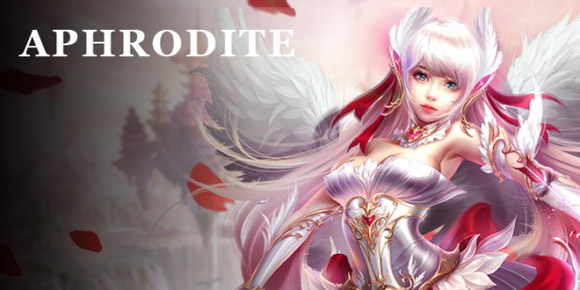 Everyone loves Aphrodite, her lovely sweetness can capture any heart. She brings happiness and romance to those around her. Wherever she is, Aphrodite fills the air with love.
Childhood friends with Dora, their friendship surpasses even those of closest sisters. Unlike Dora, Aphrodite is gentle and caring.
Aphrodite simply saw Dora as a girl who never grew up. She thought as long as faced with great evil, Dora would do what it takes to defeat evil.
But little did Aphrodite know, it was Dora who summoned the Nemesis of the Angels. What would Aphrodite do once she finds out?
Rapport
[Battle Call] Deploy with Moira to gain 10% HP
[Radiant Light] Deploy with Lydia to gain 12% ATK
[Out World] Deploy with Pan to gain 12% ATK
[Destiny] Deploy with Fortuna to gain 12% HP